Joseph Gaither
Mac Miller's Family Releases New Posthumous Single & Video - "Good News"
Updated: Nov 3, 2020
#newmusic #hiphop #macmiller #commentary #news
Photo courtesy of Christian Weber
It's been over a year since we tragically lost the late, great Mac Miller. However, even more than a year later, the rapper returns with new music. Wednesday (Jan. 8) Miller's family made the announcement to the world via Instagram that the follow up to Miller's last album, Swimming will be released on Friday (Jan. 17) via Warner.
Thursday (Jan. 9) the family made even more news releasing the late rapper's first single from the album, "Good News," along with a video. Following the release, the family also dropped the entire track list for Millers' upcoming album.
"At the time of his passing, Malcolm was well into the process of recording his companion album to Swimming, entitled Circles. Two different styles complimenting each other, completing a circle- Swimming in Circles was the concept," The Miller Estate wrote. They continued sharing that Miller had been working on this new project prior to his death and that Jon Brion, a producer he'd been working with, "dedicated himself to finishing Circles based on his time and conversations" with Miller.
As the song begins, goosebumps literally infiltrate my skin as I hear Mac's soft voice again over this airy, soft production He begins on the Jon Brion-produced record saying:
"I spent the whole day in my head Do a little spring cleanin' I'm always too busy dreamin' Well, maybe I should wake up instead A lot of things I regret, but I just say I forget"
Good news finds Mac simply longing to rid himself of all the negative aspects / pressures of his life that continue to persistently eat at him and just only having room for good news only. He laments on just being tired of being so tired, wanting rest, and feeling like he's "running out of gas." However, by the time we reach the third verse, he brings more of a light to his situation sharing, "I'll finally discover / That there's a whole lot more for me waitin' / That there's a whole lot more for me waitin'."
Truly, the song hits such soft spot for many as they listen to his voice again. His message is so pure, relatable, and so true that even if you are not a Mac Miller fan, you simply can't help but feel his vibe and his lyricism.
The Anthony Gaddis and Eric Tilford-directed visual showcases footage of Miller in the studio before transitioning to this emotional animated visual that really hits the heartstrings of fans and Mac Millers worldwide as it just pays such a respect and homage to the rapper. This is the type of video I feel Mac would have created on his own if he were still here. It literally matches the complete vibe and feel of the song.
We miss you so so very much Mac. We will never forget your beautiful spirt and trust and believe we simply cannot wait for this new album.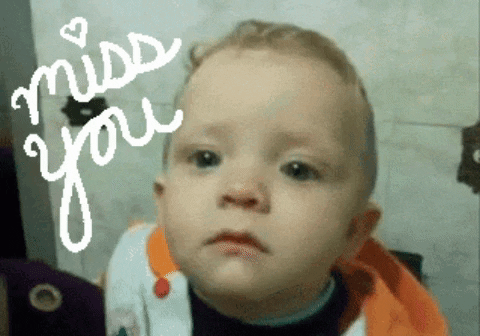 Watch and stream Mac Miller's "Good News" right now!