Joseph Gaither
Justin Bieber Returns with New Visual for "Yummy"
Updated: Nov 3, 2020
#newmusic #justinbieber #video #pop
After about 4 years of no music, Mr. Justin Bieber is finally back on the scene with a new single, and visual for the song entitled, "Yummy!" As previously shared, it has been quite some time since we've heard any new content from the young crooner (his last album being 2015's Purpose). However, back in December, in a trailer for his upcoming docu-series, Justin Bieiber: Seasons, Bieber reveals that he has a new album on the way, a US summer tour prepped, and that he truly feels great spiritually, creatively, and mentally with his new music and with his health.
Last Friday (Jan 3), the 25 -year-old made his way back to the music scene releasing his contagious yet smooth-sounding, "Yummy" single. The following day (Jan. 4), he released the visual for the single. If you have not yet heard the record, it is very laid back and simplistic in lyricism.
Justin Bieber bellows about his lover having that... "yummy-yum." She pleases him in every way possible (even to the point that she makes his eyes roll to the back of his head and his toes curl). Bieber shares that he's "elated" that his wife, Hailey Bieber is his and only his. You can tell that he is in a much better place and is having fun again with creating music. The song is very chill but it's literally so contagious like the common cold.
Produced by Kid Culture, Sasha Sirota, and Jason "Poo Bear" Boyd, the production again is very laid back with heavy R&B stylings , which hints that we may see Journals Bieber return to music.
On the contrary, while the song is very chill, the Bardia Zeinali-directed visual for the single is very colorful and charismatic. The video showcases a pink-haired Bieber in what appears to be a dinner party with a... unique variety of guests including one of his cats. Bieber sample some... interesting dishes as different people come to his table and chat with him.
As the party escalates, it seems to get wilder and wilder with more drinking, partying, and even dancing on tables! It is a complete vibe and everyone is simply having fun and being themselves. Justin looks like he's having fun with his music again and it shows in the video too!
Overall, the song is pretty great (to me) and the video actually made me fall in love with the song even the more!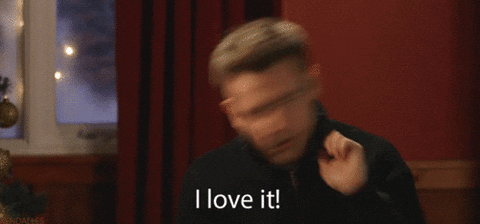 Bieber continues to make headlines as the pop superstar also just revealed that he was diagnosed with Lymes Disease. In an instagram post yesterday (Jan. 9), Justin revealed that he has the disease and that it has been a "rough couple of years." However, he assured his fans that he is getting the proper treatment to fight this disease and that he will be back and better than ever!
We are definitely keeping you in our prayers Justin and I cannot wait for the new music!!
You can stream Justin Bieber's "Yummy" here below on Apple Music, right now!